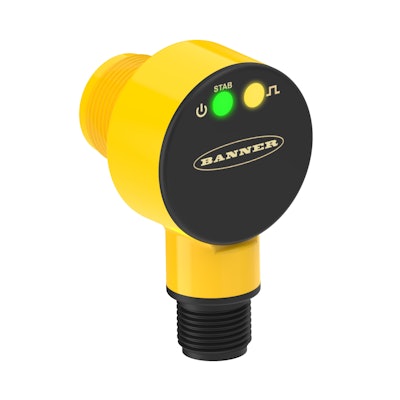 The sensor's smooth surface and minimal crevices ensure easy cleaning.
In addition, the T18-2 housing is fully epoxy encapsulated to eliminate internal air cavities that can lead to condensation inside sensors during temperature cycling. The all-plastic sensor also features ultrasonically-welded joints for a durable seal that can withstand thermal shock with greater reliability than comparable metal sensors. This ensures reliable operation in temperatures ranging from -40 to +70°C.
Sensor setup and alignment are made simple thanks to a bright, visible red emitter (all models except infrared).The highly visible output and dual-function power and stability indicators make the sensors easy to use and troubleshoot
The new T18-2 is ideal for harsh environments such as meat or dairy processing, food and beverage processing and packaging, and cold storage applications.
Companies in this article