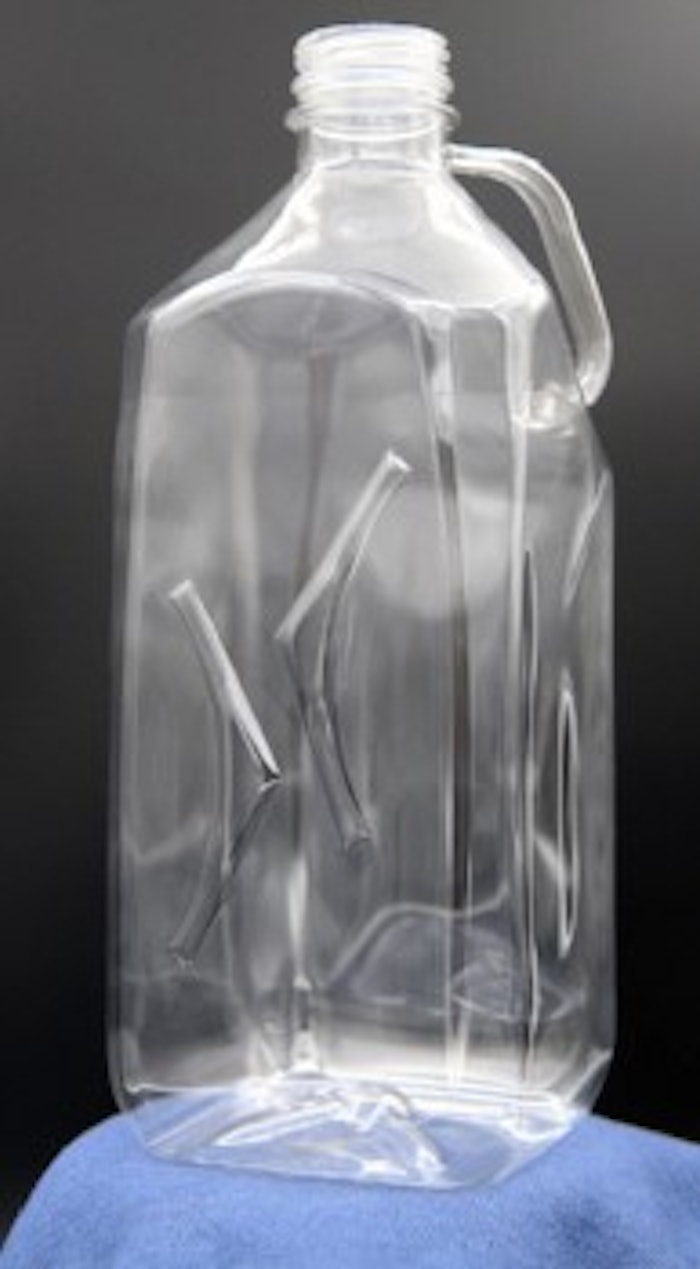 The partnership allows this patented technology to be manufactured on Krones' Kosme rotary blow molder, with Husky preforms, and sealed with Silgan closures—a one-stop process for the industry.
A press conference will be held at PACK EXPO International, Monday, October 15 at 3:30 pm in Room 501bc at McCormick Place, Chicago, IL. Product samples can be viewed during the show at Krones' Booth S-2138 and Silgan Containers' Booth N-6035.
Patented by Practically Impossible Labs of Houston, the BottleOneTM containers provide visualization of product, better sealing potential and product protection than other materials, and is shatter proof. Due to the structural integrity of the bottle technology, secondary packaging can be reduced or eliminated.
BottleOne containers are manufactured utilizing injection and stretch blow molding process on industry standard equipment. The technology can be used for any large format container that would benefit a handle, including products such as dairy, water, alcohol, cooking oil, juice, tea, and household chemicals.
Companies in this article