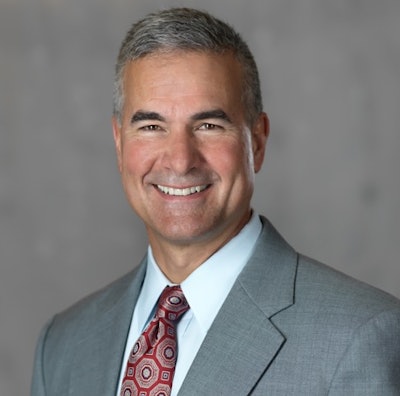 The Board of Directors of Berry Plastics Group, Inc. appointed Thomas Salmon as the Company's CEO and to the Board of Directors. Salmon, who recently served as the company's President and COO, succeeds Johnathan Rich. Rich will continue as the Executive Chairman of Berry's Board.
"Berry has thrived under Jon's leadership. During his tenure, the company completed 12 acquisitions, expanded its product offering and geographic footprint, became a public company whose share price has more than tripled since the IPO, and grew revenue by over $2 billion," says Ronald Rolfe, Chairman of the Nominating and Governance Committee of the Board of Berry Plastics. "I commend Jon for his leadership and for ensuring that Berry had a sound succession plan in place. Tom is a well-respected leader, and I look forward to working with him in his new role."
"Berry has extremely talented and dedicated employees, and it has been a privilege to serve as the company's CEO for the past six years," Rich says. "The time is now right to pass the baton to the next generation, and I congratulate Tom on his election to the CEO role. I look forward to continuing my role with the company as Executive Chairman and working with the Berry team, as they take the company to the next level."
Salmon added, "Berry's past has been filled with great leaders who had a clear focus on creating a solid future for the company. It is an honor for me to succeed them. Going forward, we will continue to strategically advance the company by ensuring we produce quality products in the global locations desired by our customers, that our culture provides a safe and rewarding atmosphere for our team members, and that we continue to achieve strong results for our shareholders."
Salmon, age 53, joined the company in 2007 with Berry's acquisition of Covalence Specialty Materials, where he led the adhesives division for four years. From 2007 to 2014, he served as President of Berry's engineered materials division, prior to being appointed President of Berry's rigid closed top division in 2014 and President of Berry's consumer packaging division in
2015. Before joining Covalence, Salmon was General Manager of Honeywell Plastics and Global Sales Director for Allied Signal's Engineering Plastics and Films. He began his career with General Electric, and he held a variety of commercial positions during his 12 years in GE's plastics and lighting divisions.
Rich, age 61, has been the company's Chairman and Chief Executive Officer since October 2010. Prior to this role, Rich served as President and Chief Executive Officer of Momentive Performance Materials, Inc. Prior to Momentive, he held executive positions at Goodyear Tire and Rubber, including President of Goodyear North American Tire and President of Goodyear Chemical. Rich began his career at General Electric in 1982, where he was employed for nearly 18 years in a variety of R&D, operational and executive roles.
Companies in this article