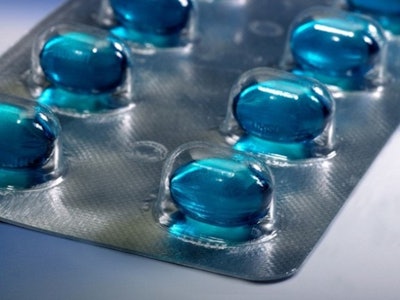 Tekni-Films, a division of Tekni-Plex, Inc., is announcing a new, state-of-the-art laminated barrier films line in Holland, Ohio. Production is scheduled to begin mid-summer, with additional capabilities in the planning stages.
Initially, the line will be producing high barrier, polyvinyl chloride/Aclar® laminations used to create blisters for pharmaceutical and medical device packaging applications. Additional material types are expected to follow. Tekni-Films' new capability includes high-speed manufacturing equipment, vision systems and other quality control upgrades. These conform to cGMP and ISO standards which will help customers meet their stringent productivity and regulatory requirements.
The new production capability will complement the company's global network of existing laminated barrier film manufacturing capabilities located in Erembodegem, Belgium and Buenos Aires, Argentina. It will be located adjacent to the company's Global Technology Center, placing it in an ideal location to transfer new technology and pilot production over to commercialization.
"This is just another example of how Tekni-Plex takes a leadership role in supporting the needs of its customers," says David Andrulonis, vice president and general manager, Tekni-Plex Films. By combining our global manufacturing footprint with the latest technology, we create a seamless supply source for both our multinational pharmaceutical customers, as well as those with more regional requirements."
As a result of the decision to create the new Ohio manufacturing facility, Tekni-Plex will begin tapering off production at its Somerville, N.J. plant by mid-year. The facility is expected to be completely shut down by the end of summer.
"Our Somerville facility has been producing high-quality barrier laminations for nearly 40 years," Andrulonis says. "After extensive analysis, we came to the conclusion that closing this facility and creating new, state-of-the-art production capability was the best decision for our customers and company."
Companies in this article