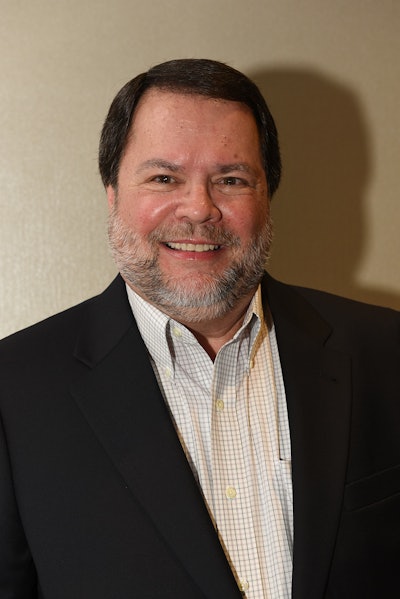 The Contract Packaging Association (CPA) has announce that John Mazelin, longtime member, board member since 1997 and currently CPA's executive director, has been inducted into the Contract Packaging Association Hall of Fame. Mr. Mazelin will be the fourth inductee into the CPA Hall of Fame, which was established in 2006.
In being named to this distinction, Mazelin joins professionals who have made a significant contribution to the Contract Packaging Association and the contract packaging industry.
Mr. Mazelin is vice president of business development for Accu-tec, Inc., a member of the B4B Alliance headquartered in Louisville, KY. His responsibilities include overseeing business development across the Alliance, which includes contract packager Accu-tec, third-party logistics firm Mercury Logistics of Kentucky and packaging material supplier Shippers Supply Co. He holds degrees from Indiana University and the University of Evansville, and began his packaging career with Inland Container Corp (now part of International Paper) in sales and sales management. His experience includes interaction with consumer packaged goods companies and Tier 1 and Tier 2 automotive companies.
"The exceptional growth of CPA is due directly to John's devotion to the association," Chris Nutley, CPA president, said. "He is a thought leader and a dedicated champion to our members and to the industry. He works tirelessly and selflessly to advance CPA. We are thrilled to have John inducted into the CPA Hall of Fame."
Prior CPA Hall of Fame inductees are Gerry V. Donley, Stanley E. Zelesnik and Thomas Bacon — click here for more information on their accomplishments. Criteria for Hall of Fame inductees are as follows:
A minimum of 20 years in the industry
A career that has significantly impacted the growth of the Association/Industry
Substantial and distinctive contribution to the Association/Industry
A pioneer or legend within the Association/Industry
Companies in this article