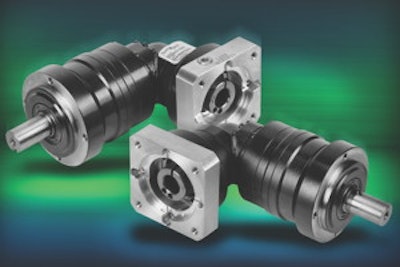 SureGear PGB series gear reducers feature a thread-in mounting style, helical-cut planetary gears for quiet operation, and uncaged needle roller bearings for high rigidity and torque. The maintenance-free design also features high-viscosity, anti-separation grease, which does not migrate away from the gears, meaning there is no need to replace the grease for the life of the unit.
The PGB series reducers can be mounted in any orientation and mounting hardware is included for attaching to SureServo motors. The SureGear PGB series is offered with a six arc-min backlash rating for 2-stage, and nine arc-min backlash for 3-stage.
Backed by a 5-year warranty.
Companies in this article