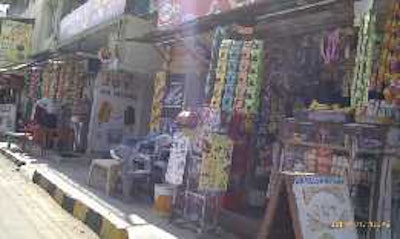 Chain packs are strips of bags or sachets, often used for food, confectionery and household products, with perforations between each bag, enabling them to be sold individually. Chain packs are extremely popular in emerging economies, enabling products to be sold in the small, and therefore more affordable quantities that suit the needs of informal retailers in communities around the world.
Chain packs work for small retailers and consumers alike, but systems used in the past have not been entirely satisfactory. Chains have normally been loaded by hand into boxes, which is time-consuming, does not use space efficiently and also looks unprofessional on the shelf. Now Langen has changed the game with its new range of automated chain pack folding and case packing equipment.
Developed for a leading international consumer goods company in the Netherlands, Langen's case pack machine folds chain packs neatly and economically directly into cardboard cases. The process is fast and efficient, ensuring best possible use of space, more reliable transportation, with less spoilage and better presentation in store. Langen has systems inoperation now, with others under construction at the client site.
Each chain is zig-zag folded into a neat bundle of sachets. These are moved to the pre-stage pick table, where a complete layer of bundles is formed and then loaded into the case by a robotic unit. This flexible, high speed system allows adjustments for a wide range of sachet thicknesses and case sizes.

Companies in this article