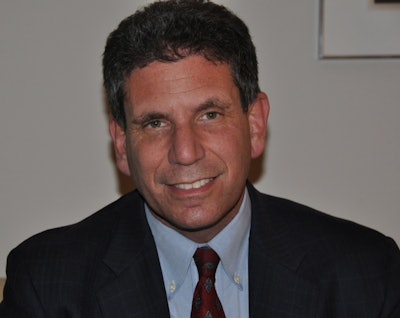 Varsano is the Chief Executive Officer of Pacific Packaging Products, a member of PDA for over seven years and a leading independent packaging distributor based in New England with multiple locations across the United States, Puerto Rico and the Dominican Republic.

Since joining PDA in 2007, Varsano has championed the need for the packaging industry to be nimble to real-time market conditions across the supply chain. His emphasis on innovative package design combined with modular plant automation has set the new standard for custom packaging solutions. Varsano shares PDA's President and Founder George Strobel's vision to create an unmatched national network of value and technology – wrapped in the type of make-it-happen personal service only an owner-operated packaging partner provides.

"David is a force of nature, and that rare leader who is equal parts visionary and operationally focused," said Strobel. "His ability to bring innovative solutions and value-driven leadership is exactly what PDA needs now to accelerate its goals including the transformation of the entire packaging industry – one custom, optimized business process at a time."

Varsano succeeds David Shorr, President and CEO of Shorr Packaging Corp., as Chairman of the Board. Shorr will remain on the Board of Directors of PDA. "David Shorr helped guide PDA through its evolution from a member alliance organization into a world-class packaging distribution business," said Varsano. "His packaging expertise and business leadership is invaluable and I look forward to David's continued support and guidance."

For additional information on David Varsano and PDA click here.
Companies in this article