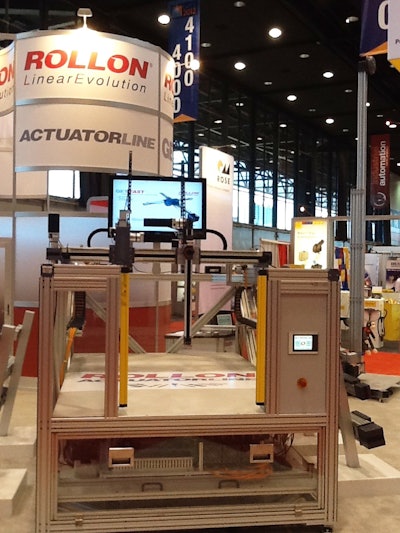 It features dual independently driven X-X' parallel axes and an innovative Y-axis from ROLLON's ActuatorLine ROBOT series that contains two carriages that traverse independently of each other within a single extrusion.
The players attempt to target IR light sensitive sensors mounted on the dual Z-axes. As the player registers more hits, the demo speeds up to increase the difficulty proportional to the player's skill level. All 5 of the linear axes are driven by ACOPOS Servo Drives and 8LSA Synchronous Motors with a full color Power Panel HMI/PLC controller.
Practice your aim and check out this exciting game at B&R Industrial Automation's booth S-5623 at PACK EXPO.
More on ROLLON at http://rollonnews.com/.