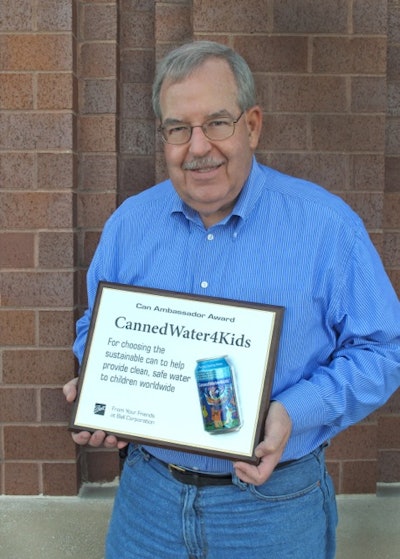 The presentation was made during Ball's recent management conference in Orlando, Florida.

Established in 2010, Ball's Can Ambassador Award was created to recognize organizations that support and promote the sustainable, innovative beverage can or choose the beverage can – the most recycled beverage container in the world - to improve the lives of others. CannedWater4Kids is the third recipient of the award.
In addition to recognizing CW4K for their efforts, Ball Corporation donated a truckload of aluminum beverage cans as well as a generous cash donation to support the cause.
"To receive the award from Ball is truly an honor," said CW4K CEO, Greg Stromberg. "The extraordinary gift of cans and money was the largest single donation we've received since our start in 2008. It will impact our efforts greatly," added Stromberg.
Companies in this article