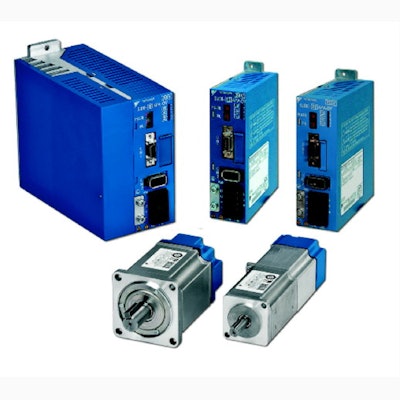 Junma accepts a pulse reference input from the host controller or PLC. After connection, simply select the reference pulse switch setting on the amplifier to match the reference output on the controller. Connect the power and feedback cables and the motor is ready to run, providing high torque output at speeds up to 4500 RPM. System parameters are set on system power up, machine load inertia is calculated automatically, and tuning gains are adjusted dynamically, even when the load changes, allowing the system to adjust to changing conditions.
Companies in this article
Videos from Yaskawa America, Inc.