Banner Engineering Corp.: Fixed-Distance Slot Sensors
SLM Series Metal Slot Sensors from Banner Engineering sense objects that pass between fixed-distance opposed-mode emitter and receiver. Available in 6 slot widths, all models feature a rugged metal housing and a fast response time of 500 microseconds, making them suitable for high-speed counting, edge detecting, position verification, and level-monitoring applications.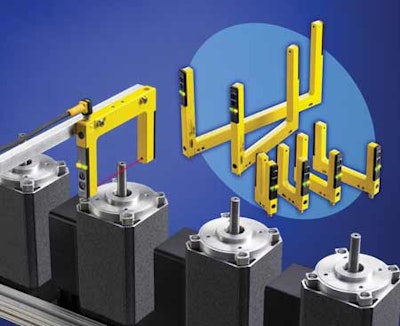 Fixed slot width provides reliable opposed-mode sensing of objects as small as 0.3 mm.
Companies in this article
How to ensure your best conveying project yet
Read our latest Playbook to discover how to ensure efficient product handling, best practices for specifying conveyor and container handling equipment, and top tips for a successful pack line startup.
Download Now
Discover Our Content Hub
Access Packaging World's free educational content library!
Unlock Learning Here