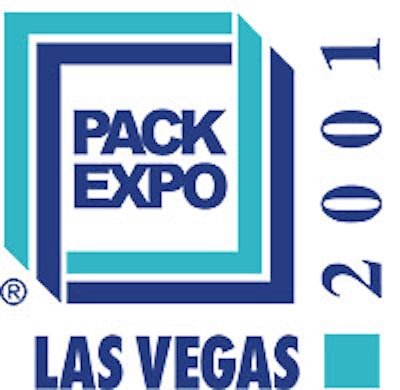 McPheely spoke at PMMI's Executive Leadership Conference in early April in Manalapan, FL.
While the total of exhibiting companies has reached 691, McPheely says that PMMI expects to have as many as 750 exhibitors at the show in Las Vegas. The show is planned for September 10 through 12 at the Sands Expo and Convention Center.
McPheely reported that PMMI is studying the role of its packaging shows in light of trends, especially consolidation among machinery companies and the end-user companies that visit the shows. He said that PMMI now expects that consolidation will cause a slight decline in the number of show visitors, but he added that his company had its most successful Pack Expo International last fall in Chicago. PMMI plans to establish a task force to look into decisions about its future expositions. One example of a possible change would be to categorize or group exhibiting companies to make it easier for attendees to see differing companies making equipment that performed similar tasks.
Much of his chairman's report was devoted to technology, especially the evolution of the group's two Web sites, Pmmi.org for members, and Packexpo.com for the entire packaging community. The new goal for pmmi.com is now to "drive costs out of our operations." One new tool will be efforts to pool members' purchasing power.
Companies in this article