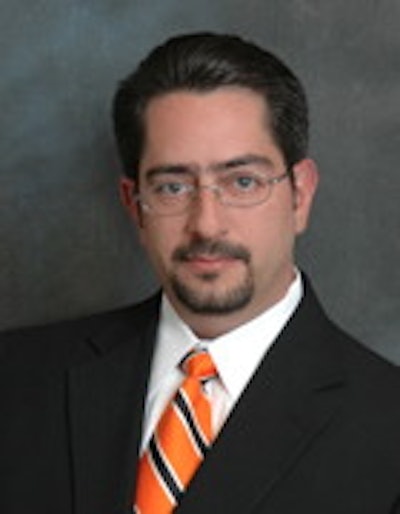 Based out of Intelligrated's Atlanta location, Barber will oversee sales, concepting, estimating, engineering, and project implementation services for the company's distribution, warehousing and fulfillment clients in the region. Intelligrated's Southern Operations is part of the company's network of regional operations, which includes additional locations in Illinois, Ohio, New Jersey, Texas, as well as in Ontario and Quebec, Canada and Mexico City, Mexico.

Reporting directly to Royal Smith, senior vice president, regional operations, Barber accepts this position after five years of tenure with Intelligrated as a senior sales engineer and sales manager for the company's Southwest Operations.

"Chris has had great success at building repeat business with clients, which will be extremely valuable to the continued growth in the Southern region," said Smith. "His well-rounded industry background, along with strong leadership and interpersonal skills, will also serve him well in his new role."

With over 16 years in the material handling industry, Barber's experience includes project engineering, project management, customer service and sales. Barber holds a Bachelor's degree in Mechanical Technology, with a focus in Manufacturing Systems and Computer Aided Design from the University of Houston.

Companies in this article