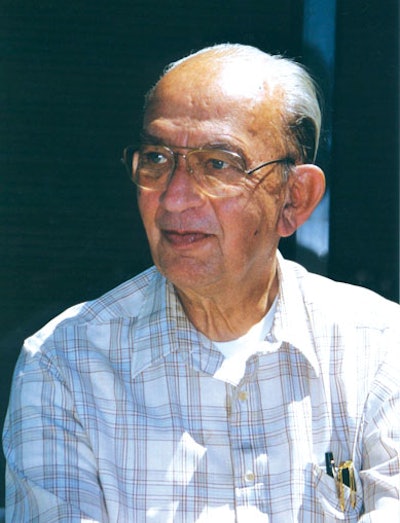 COMPANIES
Schneider Electric boosted its worldwide packaging activities by making Elau AG its packaging competence center. As of July 1, Norbert Gauß became CEO and will be in charge of implementing the package of measures.
Heat and Control, Inc. opened a 28,000-sq-ft equipment demonstration facility in Dallas, where customers can evaluate their products running under simulated production conditions. Comprehensive training for complete packaging lines is also provided.
TricorBraun expanded its operation in Guangzhou, Guangdong, China.
Tegrant Corp., Alloyd Brands entered into a licensing agreement with MeadWestvaco Corp. to manufacture and market Natralock® Security Packaging.
Cloud Packaging Solutions opened a 100,000-sq-ft facility for secondary packaging, which will provide a wider range of service options to the food, beverage, and nutraceutical markets.
Australia-based Biograde Ltd. appointed Marplex Australia Pty Ltd., subsid. of Orica Ltd., as its Australian distributor.
Crown Holdings, Inc. will build a new beverage can plant on its site in Casablanca, Morocco. The new plant will produce 2-piece aluminum beverage cans. Operations will begin in late 2009.
Adept Technology, Inc. entered into a distribution agreement with Menzel Vision and Robotics Pvt. Ltd., both India-based, as exclusive distributors in western and northern India.
PEOPLE
Dan Throne accepted a position as sales and marketing manager for Bosch Rexroth's Electric Drives and Controls Div.
The Imaging Supplies Coalition for International Intellectual Property Protection elected the following new officers: Yasushi Kojima, Canon USA, chairman of the board; John McIntyre, Samsung Electronics America, Inc., chair-elect; Andrew Gardner, Lexmark Intl., treasurer; and Randall Nelson, Xerox Corp., secretary.
Jean-Guy Delage was named managing director of Oystar Erca-Formseal, and Dominique Schwab assumed the position of deputy general manager, Dairy Div.
Flexicell, Inc. welcomed Kevin Alberts as Midwest regional sales director and Mark Langenfeld as Northeast regional sales director.
Bosch Packaging Technology appointed Pres Lawhon president and general manager of Doboy, Inc.
Cognex Corp. named Robert Willett president, Modular Vision Systems Div.
Dick Corolewski, Doug Kearby, and Jim Olsen were named senior project managers, Facilities Business Unit, for
Power Engineers, Inc.
Gary McDaniel was hired as senior vice president and general manager, Plastics Business, for Exopack, LLC.
David Anderson was named director of engineering for Standard-Knapp, Inc
ACHIEVEMENTS
Kluber Lubrication North America L.P. celebrated its 25th anniversary.
IN MEMORIAM
Charles E. "Chuck" Cloud, inventor and former principle owner of Cloud Corp., now Cloud Packaging Solutions, passed away on June 14, 2008.
Companies in this article