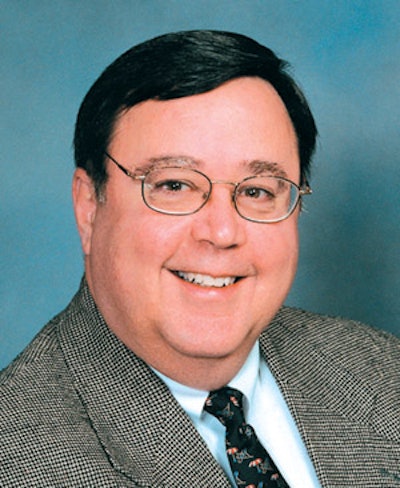 National Instrument Co. (Baltimore, MD) appointed
Terry Holinsky president and COO and Geoff Perez
western regional sales engineer.
Stefan Angwald was appointed chief executive of Rexam PLC (London, England).
Ezra Bowen has joined Vifan (Montreal, Quebec, Canada)
as vp of sales.
Orion Packaging Systems (Collierville, TN) appointed
Mark Collins vp of sales, R. Carson Howard south central regional sales manager, and Jean Belair eastern Canada regional sales manager.
Bernd Jablonowski was named to oversee the operational side of interpack 2005.
Redlake (San Diego, CA) appointed Michael Gioseffi
director, accessories and aftermarket, for its Scientific
and Industrial Imaging segment.
Jeff Cheatham was named director of sales and marketing for Norwood Marking Systems (Downers Grove, IL).
Rovema Packaging Machines (Lawrenceville, GA) promoted Charlotte Koellner to director of customer service.
Ranpak Corp. (Concord Township, OH) hired Derek Gabrielsen as business analyst in the marketing department; Mollie Eardley as product manager in the marketing
department; Douglas Watson as national accounts manager of the East; Kimberly Palagyi as assistant operations
specialist in the information systems department; Steven Yuzva as buyer/planner in the materials department; and William Devaney as national accounts manager for the West.
Bosch Rexroth (Hoffman Estates, IL) named Melvin Maynard, Timothy McCrea, and Michael Rogers to
the new positions of regional sales managers.
Companies in this article
Videos from Diagraph, An ITW Company