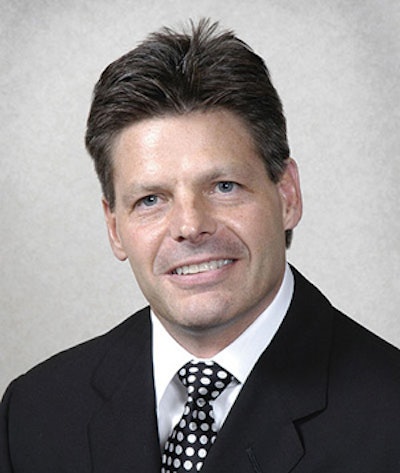 Ian G. Wilkins, president and general manager of Fischbein Co. (Statesville, NC) retired from his position, and will be succeeded by Michael G. Siddons.
Pechiney Plastic Packaging (Chicago, IL) promoted Michael Curia to divisional vp and general manager of Bottles North America, a div. of Pechiney. John Hoeper was also appointed to the position of market manager for Bottles North America.
DT Packaging (Leominster, MA) appointed Stewart Harvey to Machines and Integrated Line Business Unit manager; Dan Doret to Customer Service Business Unit manager; and Mike Witowicz to executive account manager for the pharmaceutical accounts.
Angelus Sanitary Can (Los Angeles, CA) hired Erniel Stakenborg as general manager of the Angelus Belgium office; Steve Humbert was appointed field sales representative at the Naples, FL, sales office; and Stephen R. Locker was appointed field sales representative, based out of Suwanee, GA.
Clariant Masterbatches (Holden, MA) appointed George Iannuzzi as key account manager for the Personal Care Packaging Group; and Tim Smith was hired as site manager for the Vancouver, Canada, facility.
Nordson Corp. (Duluth, GA) hired Peter Lambert as vp, packaging and product assembly operations.
FlexLink (Bethlehem, PA) promoted Paul Jarossy to marketing manager for the Americas.
Ranpak Corp. (Concord Township, OH) hired Derek Gabrielsen as business analyst in the marketing department; Mollie Eardley as product manager in the marketing department; Douglas Watson as national accounts manager of the East; Kimberly Palagyi as assistant operations specialist in the information systems department; Steven Yuzva as buyer/planner in the materials department; and William Devaney as national accounts manager for the West.
Bosch Rexroth (Hoffman Estates, IL) named Melvin Maynard, Timothy McCrea, and Michael Rogers to the new positions of regional sales managers.
Exopack (Spartanburg, SC) named Fred Crowe as senior vp and general manager of the Paper Business.
North State Flexibles (Greensboro, NC) hired Mark Powell as new product development manager for the flexibles div.
Aellora Digital (Keene, NH), a MARKEM company, hired Michael Stoudt, Richard Larson, Joseph Parisi, Alan Boyer, Ann Reitnauer, and Mario Carluccio to its management team.
Companies in this article
Videos from Nordson Corporation