Eurotherm Chessell: Web-enabled recorder
Eurotherm Chessell's (San Diego, CA) 4100G graphic recorder is now Web-enabled. Ethernet connectivity permits the browsing of process information from a PC anywhere around the globe via Internet or local intranet, and includes e-mail alarm notification.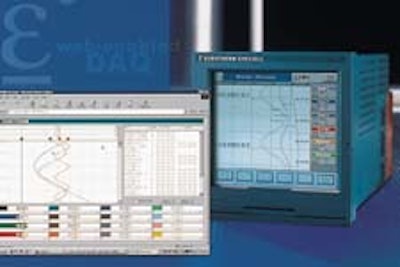 The configurable unit supports features such as mathematical capabilities, analog retransmission, alarm logic and data archiving.
Companies in this article
Access On-Demand Content Today
Discover innovative solutions for packaging and processing, automation, sustainability, e-commerce and more.
LEARN MORE