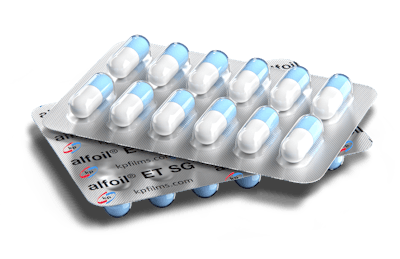 Klöckner Pentaplast Pharma & Medical Device Films Division (kp PMD) introduces its latest innovation in ultra-high barrier with Pentapharm® alfoil® ET SG.
The alfoil® ET SG films are an excellent choice for a wide range of applications such as ethical, OTC, generics, veterinary and nutraceutical. The triplex structure is designed with Super Glide (SG) finish, allowing for high line speed with low friction, unique smooth surface and improved product feeding.
The films are designed to deliver outstanding value to performance ratio with a specially formulated color package to guarantee a consistent visual appearance while protecting a company's brand. The benefit of the SG finish helps to reduce stickiness while improving package integrity. This leads to higher line productivity and yields for customers.
In addition, alfoil ET SG provides excellent moisture and oxygen barrier properties and is available globally with production in Switzerland.
Companies in this article
Videos from Klöckner Pentaplast Pharma, Health & Protection and Durables