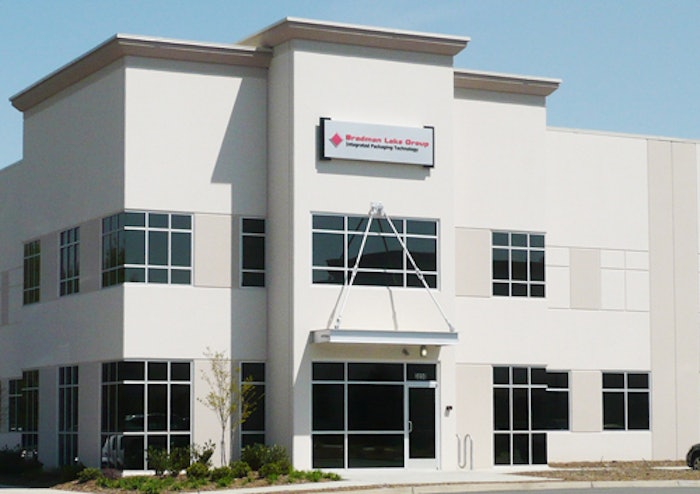 With an impressive product portfolio incorporating the world-renowned brands of Autowrappers, Bradman Lake, and Europack, Bradman Lake can offer stand alone or fully integrated systems custom-engineered to meet the exacting standards demanded by today's fast moving consumer markets worldwide. Clients include many of the world's leading food and household products companies.

With regional offices throughout the World supported by manufacturing plants in the USA and the UK, this established and reputable brand has continued to flourish globally in today's challenging market conditions.

The Bradman Lake range of equipment includes product distribution, feeding systems, flow wrapping, roll wrapping, top load cartoning, end load cartoning, and end of line options of case packing and shrink wrapping.

Bradman Lake announced a program of expansion in the North American operation.

Bradman Lake appointed, Mr. Scott Hogan, as Engineering Manager for the USA operation. Scott will manage all engineering activity for Bradman Lake products and systems for the Americas. He will also take responsibility for working with the UK technical team to maintain group standards.

Scott has a unique engineering background along with a proven track record of providing system solutions within the product handling and packaging industry. Scott originally joined the Sales team at Bradman-Lake in 2008 coming from SIG as a National Accounts Manager. Prior to this position he held the Engineering Manager position for the USA division.
Bradman Lake welcomes Scott into this new role and supports his efforts to move the technical area of the business to the next level.

"As we leverage our standard products portfolio along with the integrated packaging technology solutions our technical side of the operation will be focusing on standards and consistency for the Bradman Lake brands across the group. Scott will take on this role as we begin to manufacture all products, including wrapping systems, locally in Rock Hill, SC", says Gary Pickett, President, Bradman Lake Inc.
Companies in this article