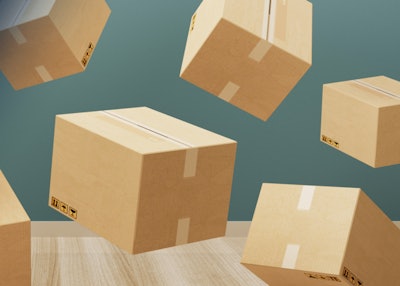 This content was submitted directly to this Web site by Smithers.
According to Smithers' latest report, The Future of Folding Cartons to 2024, this growth is largely driven by an increasing demand in emerging regions, especially Asia-Pacific, where an additional 11 million tonnes of material, worth over $20 billion at current prices and exchange rates, will be required to meet demand relative to 2019 volumes.
Asia-Pacific was responsible for 58% of the market share in 2018, and is expected to make up 64% of the market share in 2024. North America and Western Europe made up 15% and 11% respectively in 2018, and their market shares are expected to decline to 12% and 9% respectively. The rest of the world will collectively experience a miniscule decline, from 16% in 2018 to 15% in 2024.
Drive for sustainability
The sustainability movement is creating opportunities for folding cartons a as more environmentally friendly alternative to thermoformed foamed polystyrene (PS) and plastic.
As shareholders demand more sustainable packaging, many companies and corporations are recognizing that sustainable business practices can improve financial performance. They are adopting explicit sustainability goals, hiring specialist teams and providing regular feedback to their corporate stakeholders on their progress toward achieving these goals.
In the fresh and fast food markets, cartonboard is replacing foam clam-shell cartons and trays with stretch wrap. While not yet a common alternative, cartonboard trays are available in both folding carton and micro-flute formats, white or brown, printed or plain, and many suppliers have already taken advantage of the gap created by the demise of the foamed PS clam-shell and tray and other plastic formats.
To learn more about key growth drivers and trends in the packaging industry, please visit https://www.smithers.com/services/market-reports/packaging.
Companies in this article