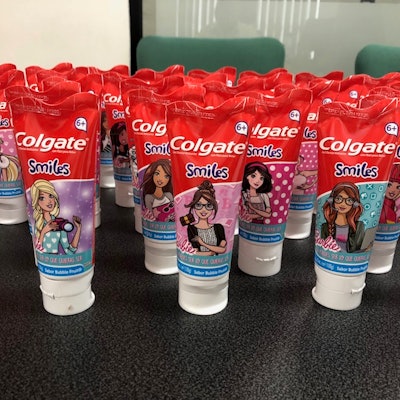 In his presentation, Arevalo will share what he and his colleagues have learned as they developed and launched a Barbie-themed line of 75-mL toothpaste tubes featuring 54 different Barbies. "Personalization is very important to our consumers, so we are offering 54 different Barbie designs on the shelf throughout Mexico and Latin America," says Arevalo. "The consumer can pick the Barbie that she identifies with. The only way to do that is with digital printing."
The digitally printed tubes of toothpaste started hitting store shelves about a year ago. Sourcing the tubes has been a work in progress, says Arevalo, as various logistical, technical, and geographic issues had to be worked out.
For details on Digital Print for Packaging US, including how to register, go here.
Companies in this article