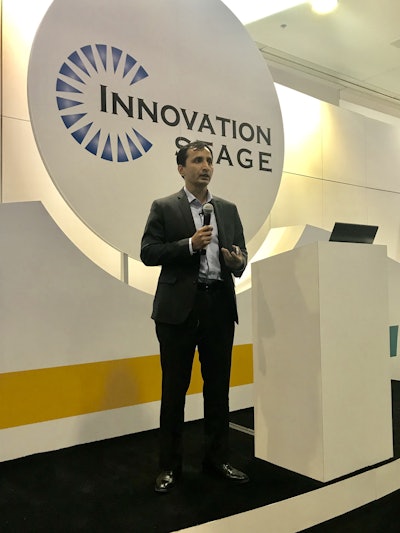 A Diamond Finalist in Dow's 2018 Awards for Packaging Innovation, and a 2018 Sustainability Awards Finalist in Machinery at Packaging Europe (winner announced 10/23/18), LiquiForm replaces the conventional blow molding and filling 2-step operation by forming and filling in one-step.
Speaking at the Innovation Stage of PACK EXPO International, Saxena said LiquiForm offers more flexibility than today's machine-specific containers by allowing multiple resins and container sizes on one line (PET, HDPE & PP), and the flexibility to switch resins and fill bigger sizes without slowing down the line. This simpler manufacturing process means less equipment and infrastructure, less energy used, as well as less labor and floor space.
Liquiform has a top load 5-20% increase after 72 hours of forming, fill volume <1% variation, and definition >85% of mold detail with more uniform wall thickness.
Companies in this article