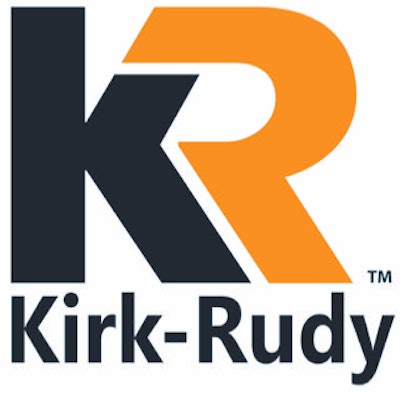 Show Daily Exclusive - Well-known for producing heavy-duty, dependable product transport bases along with a wide variety of feeders, conveyors and stacking systems, Kirk Rudy soon gained recognition for high-speed inkjet systems.
It was a natural progression to extend that coding expertise to packaging. Its PackJet line of industrial thermal inkjet printers economically and reliably codes and serializes cases and cartons and easily integrates on existing lines.
Other machinery lines include labelers and bag feeders. One labeler model applies radio frequency identification labels to flat boxes and other products.
Its KR725 bag feeder overcomes difficulties associated with moving large, flat bags into printing units, labelers and other equipment. The machine operates at up to 30 bags/min. and is equipped with an automatic stack loading conveyor to provide continuous feeding with only one operator. An optional elevated stacking mechanism equips this unit to feed large corrugated blanks. Inkjet printers and various labelers mount easily on the large surface transport area.
For more information, visit www.kirkrudy.com. SD