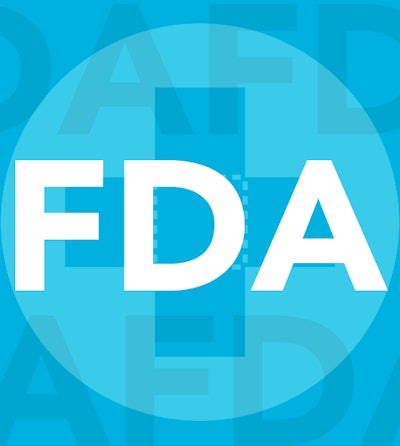 August 27, 2018 is not going down as a "red-letter" day in the healthcare packaging community.
Pfizer Consumer Healthcare, for example, announced a voluntary recall of one lot of Children's Advil® Suspension Bubble Gum Flavored 4 FL OZ Bottle due to customer complaints that the dosage cup provided is marked in teaspoons and the instructions on the label are described in milliliters (mL).
According to the FDA announcement of the recall, "Pfizer concluded that the use of the product with an unmatched dosage cup marked in teaspoons rather than milliliters has a chance of being associated with potential overdose. The most common symptoms associated with ibuprofen overdose include nausea, vomiting, headache, drowsiness, blurred vision and dizziness."
Potential overdose from ibuprofen in children is frightening enough, but two other recalls announced Aug. 27 posed potentially life-threatening situations for certain individuals. One was a labeling mix-up that led to Accord Healthcare Inc.'s voluntarily recall of a blood pressure medication.
FDA's announcement said, "Accord Healthcare Inc. is voluntarily recalling One lot (Lot PW05264 – 46632 Bottles, NDC 16729-182-01) of Hydrochlorothiazide Tablets USP, 12.5 mg, to the consumer level.
"A 100-count bottle of Hydrochlorothiazide Tablets USP 12.5 mg has been found to contain 100 Spironolactone Tablets USP 25 mg. Since the individual lot, PW05264, of the product is involved in a potential mix-up of labeling, Accord is recalling this individual lot from the market. Based on findings of both preliminary and interim investigations carried out at the manufacturing site, Accord believes that no other lots of Hydrochlorothiazide Tablets are involved in this mix-up. Accord became aware of this finding through a product complaint reported from a pharmacy."
The announcement noted, "Spironolactone tablets are indicated in the management of primary hyperaldosteronism, edematous conditions for patients with congestive heart failure, cirrhosis of the liver accompanied by edema and/or ascites, nephrotic syndrome, essential hypertension, hypokalemia, severe heart failure. Use of spironolactone tablets instead of hydrochlorothiazide tablets, poses the risk of contracting hyperkalemia (increase potassium levels) in certain individuals resulting in adverse events that range from limited health consequences to life-threatening situations in certain individuals. To date, Accord has not received any reports of adverse events related to this recall."
The other potentially life-threatening situation for certain individuals was described in FDA's notice of King Bio's voluntary recall of all aqueous-based homeopathic products for human and animal use due to possible microbial contamination:
"Administration or use of drug products with microbial contamination, could potentially result in increased infections that may require medical intervention, and could result in infections that could be life-threatening to certain individuals. To date, King Bio has not received any reports of illness or injury." King Bio reports that it is recalling the products listed on the website link below as a precautionary measure.
Companies in this article