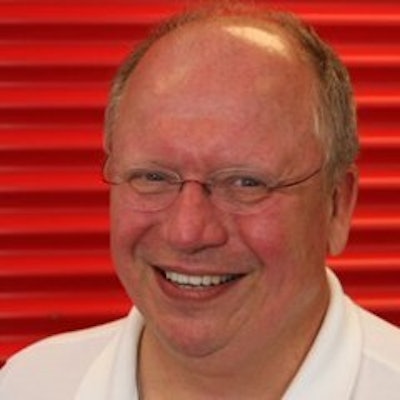 Tom Cooper, R&D Manager Digital Printing at WestRock, will discuss how "Collaboration is key to Moving the Industry Forward" on day two of Digital Print for Packaging 2018, June 4-6, 2018 in Chicago.
During a session on Digital Print Workflow and Operations, Cooper will cover the current state of digital printing operations and strategies, with an emphasis on collaboration, data, and a dash of humility.
"The challenge right now is getting people to think differently, up and down the line. There's a lot of spinning going on in the market place. You have CPGs trying hard to gain margin and you have integrators, some working hard in this area and some trying to get started, and there is a lot of turmoil," said Cooper, "I am very excited about what this brings, I really believe this is an industry changing moment."
If all involved parties sit down and listen and talk through the data, it will enable a partnership with the CPGs, suppliers and converters. "This is a new moment, a new change, and we've got to start thinking about it differently," Cooper said.
Strategic ink pricing (and ink that is focused on packaging), machinery amortization, return on investment and "slicing and dicing to get through the data" are some of the elements that Cooper will discuss as imperative to the overall process and to all involved; from CPGs to machine manufacturers to converters to ink and paper manufacturers.
"I have a big passion for this," said Cooper, "but it's important that we think about things as we're moving. All based on good data as you walk down this path."
Click here for more information: Enter discount code PMMI18
Tom Cooper is R&D Manager Digital Printing, WestRock. He has been with WestRock (formerly RockTenn Company) from 1991 to Present and works in the Merchandising Display Division.
He has travelled and tested most of the industrial level printers around the world (RGB laser, Toner, and Ink Jet,) and was installed on the SGIA Board of Directors in 2011.