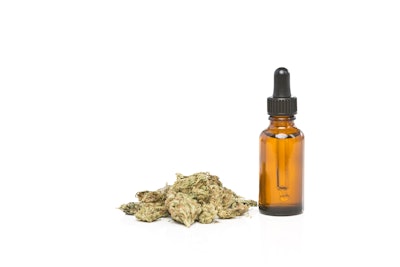 Marijuana Business Daily reports that the National Association of Cannabis Businesses (NACB) has developed a set of draft standards to "help NACB members protect consumers and demonstrate to regulators, financial institutions and the public that NACB members operate at the highest levels of ethics and responsibility."
The move comes shortly after Attorney General Jeff Sessions repealed the Cole memo in early January, which deprioritized most enforcement of cannabis prohibition, unless activity met certain criteria.
The NACB believes that self-regulation is the most effective course of action and hopes to create a national set of standards that "in some cases are more rigorous than state law." The draft has 22 sections, and tackles packaging and labeling issues such as:
The definition of "child-resistant," including opacity and exit bag or container thickness

Warning symbols and statements

Layers of packaging (labels and warnings must be on the outermost layer)

Standards for packaging solid edible products

Standards for product identification, ingredient listings for various types of products, including concentrates and edibles

Allergen warnings based on FDA specifications for cannabis products intended to be eaten or ingested orally
The NACB is accepting public comments, with the review period ending Feb 21, 2018. Click here to view the draft. Comments can be submitted online.