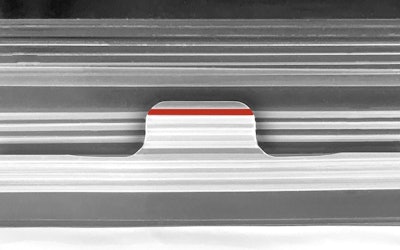 Zip-Pak, a provider of zipper technology for flexible packaging, is debuting its new Tab-Lok™ child-resistant, resealable closure in its booth, C-4014. According to the company, the Tab-Lok can be easily integrated into a customer's current manufacturing operations, without significant changes to equipment or capital investment. Tab-Lok offers a press-to-close solution that streamlines the opening process, unlike the multi-step slider options currently on the market. The key differentiator is the tab mechanism used to open and access the package contents. The zipper profile features a small tab that the consumer utilizes to open the zipper during first and subsequent uses of the package. Although the tabbed profile provides deterrence for younger children, Zip-Pak says it's proven to provide easy accessibility for older consumers who are often challenged by child-resistant packaging.
James Cooley, National Sales Manager for Zip-Lok and project manager for the Tab-Lok initiative, notes that the child-resistant closure will enable many products traditionally available only in rigid containers to now consider flexible packaging as a viable and compliant alternative. "Pharmaceuticals and nutraceuticals are good examples. Whether a consumer requires 10, 20, or 50 capsules, often the same sized rigid package is used to accommodate all quantities. A flexible child-resistant option opens the door to packaging that can be customized to a specific quantity." He adds that detergent pacs and other potentially dangerous home and garden products are also great candidates for Tab-Lok.
The closure recently obtained Conformity of Packaging according to both US 16 CFR 1700.20 and ISO 8317 standards from IVM Childsafe. This designates it an accredited child-resistant, resealable solution throughout the U.S. and Europe.
Companies in this article