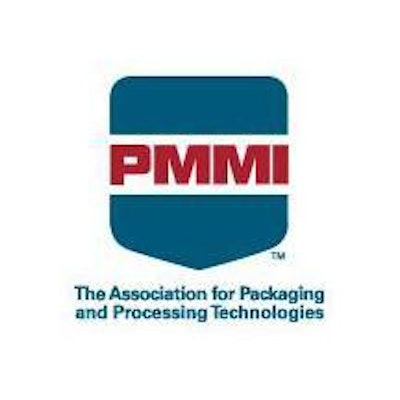 More than 165 PMMI members will represent the lucrative North American market, while showcasing global processing and packaging machinery solutions at interpack (Düsseldorf, Germany; May 4–10, 2017).
A triannual international trade fair for packaging and related processing industries, interpack serves the food, beverage, confectionery, bakery, pharmaceutical, cosmetics, non-food and industrial goods sectors.
As the biggest and most influential packaging and processing association in the largest economy in the world, PMMI is the strongest partner to facilitate North American business through its PACK EXPO portfolio of trade shows, PMMI Media Group and business drivers that equip the industry to succeed in a global marketplace. PMMI is the number one gateway to the North American market.
"PMMI offers invaluable resources to manufacturers wanting to do business in North America," says Charles D. Yuska, president and CEO, PMMI. "Our three business units work together to connect suppliers with customers year-round and drive the innovation needed to move the industry forward. We do this through our PACK EXPO portfolio of trade shows, PMMI Media Group and business drivers that provide the industry tools to succeed in a global marketplace."
At interpack, PMMI's Business Intelligence will release its 2017 Global Packaging Trends report. This report explores key trends driving packaging innovations such as increasing awareness of health and wellness and growing concerns about environmental impact while identifying hot spots for packaging growth in all regions of the world.
The PMMI booth will also offer a thorough primer on its world-class PACK EXPO portfolio of trade shows. As the leading processing and packaging shows in North America, each is designed to connect consumer goods companies with manufacturing solutions.
"The next installment of the PMMI portfolio of trade shows, PACK EXPO Las Vegas, takes place at the end of September and is an unparalleled resource for those aiming to break into the North American market while connecting with even more PMMI companies," says Jim Pittas, senior vice president, PMMI.
In addition, representatives from PMMI's Media Group will be on-hand to showcase its leading publications, events and online media connecting the global supply chain. PMMI's Media Group produces information for processing and packaging professionals, bringing together solution providers and end users of packaging, processing and industrial automation.
The PMMI booth (Hall 12; Stand F01) will have pocket guides readily available that attendees can use to locate PMMI member companies exhibiting at the show. The pocket guide identifies these members alphabetically, cross-referenced by the types of machines they produce.
"PMMI members are globally renowned for making the highest quality equipment, offering responsive service and committing to meeting their customers' needs," Yuska says. "Their active participation at interpack is a testament to the robust North American market and the innovations offered by our members designed to serve the international marketplace."
For more information about interpack, visit www.interpack.com. For more information about PMMI, visit PMMI.org.