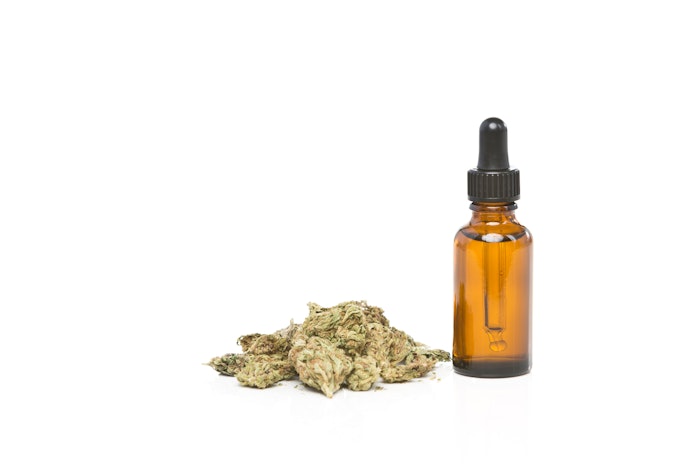 The show floor is abuzz with talk about how best to serve the booming cannabis market with automation technology typically reserved for higher volume products such as coffee and pharmaceuticals.
With cannabis measures on the ballots in nine states today, legalization and subsequent production surges are on everyone's mind. California, Maine, Nevada, Arizona, and Massachusetts are voting on measures that would make recreational marijuana legal in small amounts for people over 21. Arkansas, Florida, Montana, and North Dakota will be voting to legalize medical marijuana.
ArcView Market Research estimates in its "State of Legal Marijuana Markets" report that if the recreational initiatives pass, the legal cannabis market could reach $11 billion dollars in 2018. That's only two years away. And in another two years, by 2020, they project the market may double to $22 billion.
Here are the technologies and products that we've heard suppliers and end users talk about most at Pharma Expo/Pack Expo this week:
Weighing, filling and sealing machines for bagged flower

Pill presses

Cans and bag seals for flower product freshness

Filling and bottle labelers for consumer-sized plastic bottles

Senior-friendly, child-resistant packaging design

Environmentally friendly packaging materials
Also up for debate is how employers will deal with drug testing moving forward as marijuana becomes legal medically or recreationally, depending on which state they reside in.
There are many challenges to meet legally and technologically in bringing cannabis to the mass market, but machine builders—and cannabis suppliers walking the show—are quite excited about the potential for legislation and the opportunity to bring the benefits of automation to the growing industry.