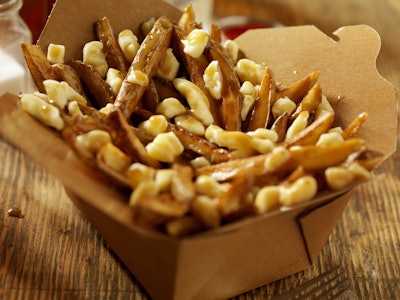 The Foodservice Packaging Institute (FPI) has recently released it 2015 Trends Report, which searches for common threads found throughout the entire foodservice packaging value chain—raw material suppliers, packaging manufacturers, distributors, and operators. This year's report, a result of FPI's annual Trends Survey, highlighted industry opinions that largely focused on environmentally friendly packaging and customization techniques to differentiate products.
"When it comes to foodservice packaging and the materials used to manufacture them, interest in "sustainable," "green," or "environmentally friendly" options continue to be popular. What's notable this year is the overwhelming number of mentions related to compostable packaging," says FPI President Lynn Dyer. "We create this Trends Report each year to help our members understand what's driving sales so they can take advantage of these opportunities and support the changing needs of their customers."
Major trends include:

Packaging: Environmentally friendly or sustainable packaging remains a long-term overall trend. Specifically, compostable packaging was mentioned in an overwhelming number of responses. Other trends include the shift to a more natural look through the use of Kraft paper over bleached paper to promote the belief that "brown is the new green." Conversely, another trend of note includes an increase in graphics and color as operators recognize the opportunity to promote their brand on packaging.
Raw materials: "Green" packaging is apparent in raw materials, as different resins and papers are trending based on both the real and perceived environmental advantages of those materials.
Machinery: In the machinery used to manufacture foodservice packaging, the desire for highly automated machines that run faster, more efficiently, and at lower costs continues —but with little innovation in the industry.
Distribution: Consolidation remains a major trend in foodservice distribution (despite the halted merger of the two largest foodservice distributors), along with SKU rationalization and increased competition from small and medium-sized distributors.
Operations: In a continued effort to stand out and differentiate themselves from competitors, foodservice operators are increasingly choosing customized food and beverage items, as well as their associated packaging. Other major trends include increased breakfast business, grab-and-go item,s and smaller portion sizes that reflect the consumer snacking trend.
The survey was distributed in September 2015, collecting opinions from companies in the raw materials, machinery, packaging, distribution, and operations sectors. The report contains two sections. The first lists direct comments and insights by industry players, and the second compiles the data with additional insights from FPI staff.
Now in its seventh year, the Trends Report is complimentary to FPI members. Non-members may view an executive summary online or purchase the report for $250. Contact FPI's Natha Dempsey for more information.