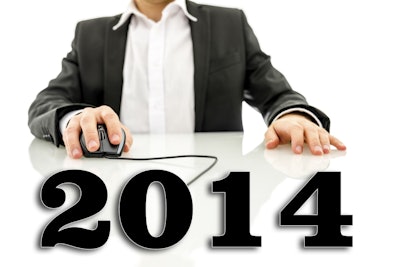 In 2013, we reported that package design stories dominated. In 2014, packaging innovation was still a big topic of interest, but visitors to the packworld.com website also displayed an interest in sustainability options as well as stories on how CPGs are adding new equipment and capabilities to meet rising demand for their products.
Following is our countdown of the Top 10 stories of 2014:
10. Beech-Nut becomes a disruptive force in baby food: Totally reformulating its products and packaging, Beech-Nut launches a 100% natural baby food in custom glass jars that let the fresh product recipes speak for themselves.
9. Plastics-to-oil could add $9B to U.S. economy: A new report studies the economic impact of deploying pyrolysis, or plastics-to-oil technology, in the U.S., estimating significant economic output and job creation.
8. Gillette pushes new thermoforming technology: A patented approach combines flexo printing and thermoforming in register to produce a tactile quality that really makes this thermoformed PET blister stand out.
7. Diageo invests $120M in three new bottling lines: Diageo expands its Plainfield, IL, bottling facility with three new high-speed lines, including a 300-bpm glass bottle line and a 260-bpm filling line for PET flasks.
6. Flexible pack merchandises like a rigid container: Formed from 'exoskeleton' rollstock on a vf/f/s machine, the PrimaPak combines benefits of a rigid container with the cost and sustainability advantages of flexibles.
5. Appeal to the subconscious through package design: In order for packaging to work as an effective branding tool, it must evoke positive emotions, memories, and personal context in a conscious and subconscious manner.
4. The eight drivers of today's packaging trends: There are eight global drivers guiding the trends in today's packaging that brand owners need to know in order to develop actionable insights for packaging.
3. 'Oven Box' design delights Thelma's Treats: Company bakes homemade cookies fresh to order, delivering them in a keepsake folding carton that resembles and opens like an old-fashioned oven.
2. PaperBoy paper wine bottle a U.S. first: Winemaker Truett-Hurst launches a fully recyclable, molded-pulp wine bottle to appeal to eco-conscious, on-the-go wine lovers, selling a quarter-million bottles in the first 60 days.
1. Innovative package design dazzles for LIQS rollout: Recyclable polystyrene shot glass with colorful graphic bursts aims to attract sophisticated millennial consumers.