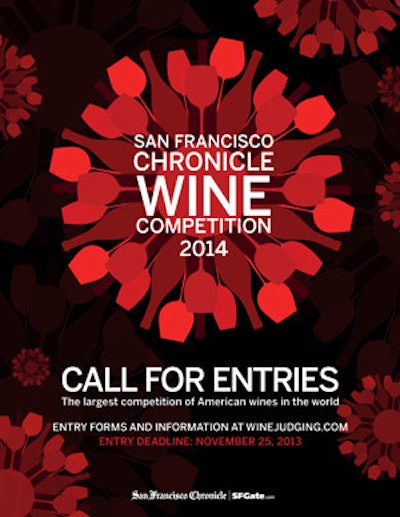 The SFCWC utilizes a unique collaborative style of judging as it evaluates thousands of entries from around the country by judges from across the United States. And this year the competition has added wine packaging as a category.
In cooperation with Northern California's largest newspaper, the San Francisco Chronicle, the SFCWC will provide heightened exposure to the award winning wineries in 2014. In February, the San Francisco Chronicle will publish a special section and post online the award winning wines for more than 1.7 million readers.
The Chronicle's online site, SFGATE.com, will also partner with the competition and provide major publicity of the award winning wines. The nationally recognized Wine & Spirits Magazine is returning as a major sponsor and will publish a full page spread of award winning wines. This year's publicity will include coverage in the Santa Rosa Press Democrat and all other local and trade media throughout the country, as well as sponsorships from KGO-AM 810 and NBC-TV. Wine award exposure will be increased through print, radio, websites, blogs and other social networking sites throughout the country.