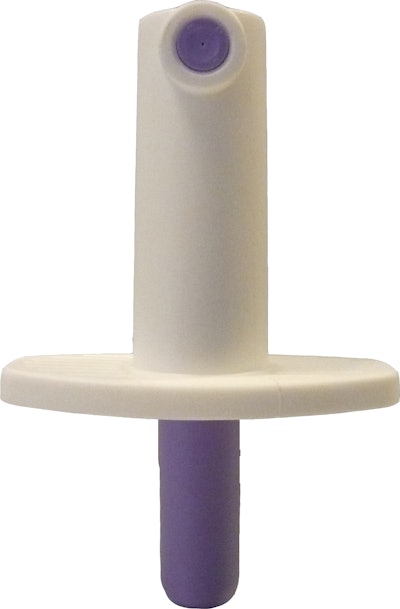 On March 26, INSYS Therapeutics, Inc., a Phoenix-based specialty pharmaceutical company, and drug delivery firm Aptar Pharma, announced the U.S. launch of INSYS Therapeutics' SUBSYSTM, which uses an Aptar Pharma sublingual (under the tongue) Unit-Dose Spray (UDS) device for breakthrough cancer pain in patients age 18 and older and who are already tolerant to opioid therapy.
The new dosage form/single unit-dose delivery device disperses a fine mist over a broad sublingual area. The spray is indicated for the treatment of breakthrough cancer pain in opioid-tolerant adult patients who are already routinely taking other opioid pain medicines around-the-clock for cancer pain. Breakthrough cancer pain occurs in patients with cancer and is often defined as a temporary flare in pain that can be quite severe. These flares occur in the context of background pain that is otherwise usually controlled with opioids.
Until now, fentanyl had been available in dosage forms including nasal, sublingual dissolving tablets, and oral transmucosal (mucous membrane). SUBSYSTM is said to be the first unit-dose sublingual spray for fentanyl, and is now available in the U.S.
According to an Aptar Pharma press release, "Estimated at over $2 billion in 2009, the world market for mucosal systemic drug delivery has experienced strong growth in the last few years. UDS's primeless feature offers the patient ready-to-use convenience that does not exist with traditional multidose spray pumps."
Mike Babich, INSYS president and CEO, notes, "Our initial trust in Aptar Pharma and their collaborative spirit as a delivery and development partner were key in helping to get SUBSYSTM to market."