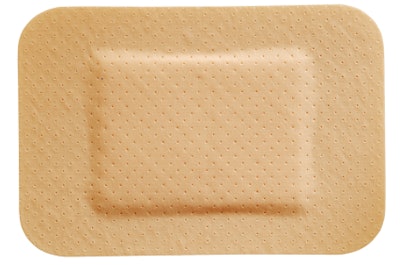 The current combination product market is between $40 and $50 billion dollars, with 14% projected annual growth, according to professor Andrew Lewis, director of research and development, Biocompatibles U.K Ltd., who spoke recently at Pharmapack Europe.
Combination products are products composed of a combination of two or more components of either a device, drug, or biologic. A growing trend, and important to note, said Lewis, is that many pharmaceutical companies are partnering with or acquiring medical device companies in an effort to create their own combination products. Abbott's acquisition of Guidant and Medtronic's collaboration with Genzyme are just two examples. 
In 2009, the U.S. Combination Product Coalition conducted a survey of 32 member companies. Of the companies surveyed, 78% had a medical device primary focus. Most of the companies had less than $100 million in annual U.S. sales of combination products, and the majority of companies cited themselves as being "moderately to very experienced" in combination product development.
Most companies had at least one combination product post-market, but companies had combination products in every stage of development. On average, the companies had up to three combination products in development, but some had as many as 10. The findings indicated the need for more detailed policy and guidance, with the areas of GMPs, clinical studies, and cross-labeling ranked highest.
According to Lewis, traditional drug delivery systems integrated with the drugs themselves are the most common combination products (think transdermal patches; an example of a patch is shown here). However, there is a growing interest in drug-enhanced devices. These are items such as coated catheters, anti-infective sutures, and other devices that have antimicrobial coatings.
In order for a drug delivery coating to be considered for pairing with a device, the coating must have appropriate physical properties commensurate with the use of the device, they must be flexible, and they must be adherent and coherent. Most importantly, these coatings need to have chemical compositions consistent with their intended use. They must be stable, degrade over the appropriate time frame, and be able to be sterilized by one of the conventional methods. Examples of coated drug-device combinations include drug-eluting stents or catheters. 
Looking to the future of combination products, Lewis points to drug-eluting beads (DEBs), and polymer embolization microspheres, which are designed to load and elute drugs. The beads are available in a range of calibrated sizes and they are loaded with positively charged drugs at the time of use. Because DEBs are loaded at the point of use, they are considered locally delivered therapy. They've already been approved for use in the European Union and are 510(k) cleared by the FDA for embolization of hypervascular tumors, but not for drug loading.
Another interesting combination product Lewis displayed was a drug-eluting contact lens, which could be coated with a pink eye or glaucoma medication and worn normally.
Lewis offered the following tips for pharmaceutical and medical device companies planning on entering the combination product marketplace.
• When combining drugs and medical devices, the goal should be to enhance the performance of the device. 
• The intended product must have significant clinical benefits in order to justify the increased risk to the patient. 
• The drug component of the combination product must be selected to address a biological process, and well-known drugs are the best candidates, particularly from a regulation perspective. 
• You need an interdisciplinary team with multiple skill sets because there are significant hurdles to overcome, such as custom pre-clinical tests, larger more expensive clinical studies, and regulatory uncertainty.
(For more information, Lewis' book, "Drug device combination products:  technologies and applications," is available for purchase.