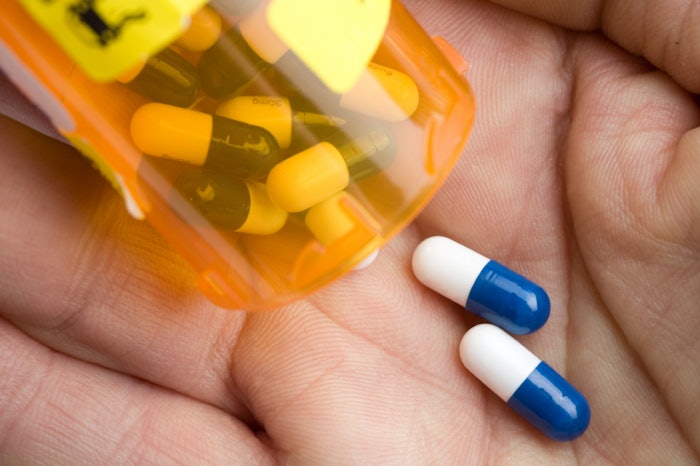 The last point of contact between the patient and the healthcare providers is not the dispensing pharmacist, but the pharmaceutical packaging. That packaging can represent a huge barrier when the patient/consumer arrives home and opens it, but at the same time, packaging may significantly contribute to the improvement of patient adherence in medicine.
That's according to a late-October "Position Paper" issued by HCPC-Europe and NVC Netherlands Packaging. The paper may be downloaded.
The report says, "These days, not only the patient and the doctor, but many other actors are involved in the healthcare process. Designing packaged medicinal products in the proper way may significantly contribute to the improvement of healthcare by stimulating, supporting, and enabling an effective adherence of the patient to the medication prescribed." That conclusion was derived at and supported by a Round Table Discussion Forum established by HCPC and supported by NVC.
The position paper indicates there is potential for adherence improvement: "Data collected by major pharmacy chains indicate that roughly 45% of the population need ongoing medication for chronic and/or complex diseases. The figure of patients in the U.S. needing support to stay compliant/adherent/persistent would therefore be some 150 million, and for Europe in excess of 220 million people of whom 50% give up their treatment within one year while they are supposed to stay on. According to a compliance-monitoring database, every day 10% of those who are engaged with their therapy forget to take their medicine."
The paper aims to increase the awareness of the potential of packaging to improve healthcare through better adherence, and advocates the following actions: "The pharmaceutical industry should create opportunities by directing basic research funding to innovative packaging concepts. Packaging designers and suppliers play an important role in developing/adapting technologies used in other packaging areas (for instance, consumer packaging) to the benefit of healthcare packaging. Healthcare (co) financing organizations should facilitate investigations enabling clear cost-benefit analysis, and government organizations should facilitate experiments/trials to chart realistic projects."