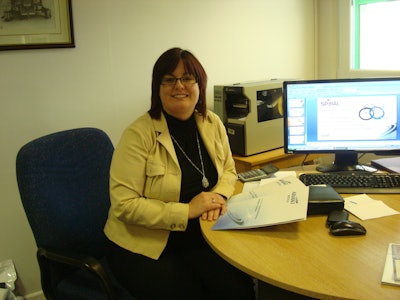 On the eve of the one-day MedinIreland – Medical Technology and Healthcare Expo 2011 event in Dublin, Ireland, Healthcare Packaging was treated to a day on the country's west coast in Galway to meet with two innovative companies supporting the country's booming medical device industry. The companies, Anecto and Advant Medical, will be exhibiting at the trade show and conference on Oct. 27, hosted by Enterprise Ireland, a state agency responsible for supporting the development of manufacturing and internationally traded services companies.
Over the last 35 years, Ireland has become renowned for its medical products industry, with exports of life science products accounting for $56.8 billion in 2010, according to the Central Statistics Office of Ireland. Galway, in particular, is a hub for medical device manufacturers. This makes it an ideal location for companies such as Anecto and Advant, which provide services not only to local businesses, but also to U.S.-based companies interested in doing business in Europe.
Anecto, in business since 1994, is an ISO 17025-accredited test facility that provides independent test services, including product and packaging testing, custom test equipment, and protocol development. In addition, Anecto has distinguished itself by offering consulting services in package design, reliability, and regulatory affairs.
As Jason Delaney, business development at Anecto, explained, for many medical device manufacturers, packaging design for product usability and adherence to regulatory requirements often comes as an "afterthought," where the true financial and marketing impact of a failed package is only realized at the package validation stage. "Packaging is not at the core of what they do," he said, adding that many times medical device manufacturers believe—erroneously—that their packaging supplier has the regulatory expertise to guide them to the proper packaging solutions.
To address this lack of expertise, Anecto offers package design services that focus on optimization for package usability and reliability. Their team of multidisciplinary experts works from the beginning stages of a new device development project to help guide the package design so that it will sail through package validation with ease. "This allows the medical device manufacturer to focus on their core capabilities," said Michael Connolly, sales director for Anecto.
And, because it is not affiliated with any packaging suppliers, Anecto says it can be "packaging agnostic," recommending the most cost-effective and reliable materials and solutions.
Contract packaging
Medical device service provider Advant Medical is also capitalizing on its package design expertise with consultative services to its customers, but comes to the market from a different perspective. Advant has provided contract manufacturing, assembly, and packaging services for the last 18 years from its headquarters facility in Galway. A new satellite site in the U.S. now allows the company to more effectively service its U.S. customers, as well. As Lorraine Eagleton (shown in photo), Advant sales and marketing manager, explained, the company hopes to grow its U.S. business by 20% over the next year now that logistical barriers have been removed.
Advant's Galway facility, with 94 employees, serves local medical device manufacturers, European customers, and smaller U.S. companies, which view the Galway location as "a gateway to Europe."
Advant, formerly known as Contech Medical International (Ireland), honed its expertise with solutions for the cardiovascular and vascular industries, including its spiral dispensers, and catheter and guidewire systems. It's newest product, the Centurion™, is designed to provide complete protection for stent and balloon delivery systems. Among the advantages of the protector are increased product performance, cost efficiency, and patient safety, advised Eagleton. According to the company, the Centurion has been proven to reduce catheter defects and rejection rates.
Beyond its proficiency in cardiovascular and vascular access systems, Advant can accommodate most medical devices that can be packaged in flexible film or rigid PETG. Eagleton offered as an example an orthopedic device company that recently collaborated with Advant to design primary and secondary packaging for a hip plate. Advant also provides contract packaging services for the company.
Eagleton remarked that one of the trends she has seen recently with medical device suppliers is their greater willingness to consider outsourcing. "They are subcontracting a lot more," she said.