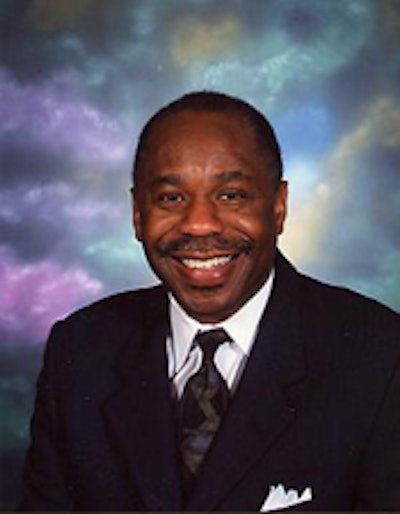 We asked consultant Sterling Anthony to analyze a recent news item, wherein Frito-Lay parent PepsiCo purchased "carbon offets" through the Green-e program that were promoted via a logo used on SunChips snack bags (see SunChips packs boast Green-e logo). SunChips became one of the first national consumer packaged goods brands to include the Green-e logo on its packaging. In theory, the program permits companies to offset the energy used to produce its products by investing in renewable resources through programs like Green-e's third-party certification program.
Here are Anthony's responses and recommendations for other packagers considering similar on-package promotions of "green" marketing.

PW: How helpful are programs like Green-e, especially when promoted on-package?

Anthony: It depends on the consumer's knowledge, attitude, and belief.
The consumer has to know what the Green-e logo is, have the attitude that the underlying issue is important enough to impact the purchase decision, and believe that the logo truthfully reflects the claimed commitment.

Presently, the "Green Movement" does not have a consumer-directed symbol that is the equivalent, of say, Underwriters Laboratories, or The Union Label—or even The Good Housekeeping Seal of Approval. Frito-Lay and other consumer packaged goods companies (CPGCs) using the Green-e should be aware of the consumer education requirement and address it directly or by reference (to a Web site, for example). Directly is the better choice, from the standpoint of imposing less on the consumer; however, if either choice utilizes the package as the medium, the challenge is how best to integrate it into the graphics.

Studies have consistently shown that consumers who conscientiously assign green issues a prominent role in purchase decisions constitute a modest minority. But those studies are a snapshot, akin to looking through a camera, and not into a crystal ball. The future-oriented CPGC should be concerned with trends. The writing on the wall is in 6-foot, block lettering: The movement should be called Evergreen because it's here to stay. Attitudes shift, given time. A CPGC's strategy to favorably influence that shift is best served by green operations resulting in a product that's a value (quality/price). In other words, more consumers will be converts if the sacrifices are acceptable.

Organizations certifying sustainability will proliferate and it's going to require more than nonprofit designation to bestow credibility. Only a short-sighted CPGC would forge an association with a certifying organization based on the ease with which such certification is granted. Partnerships should be entered for sound, strategic reasons. It's a safe bet that some certifiers will be charged with greenwashing, and by association, so will all companies that bear that certification.

PW: Do programs like purchases of carbon offsets really make a difference?

Anthony: To a planet in peril, yes; however, to the consumer-at-large (presently), no. As for the future, the jury is still out, but jury deliberations, by their very nature, mean that there are facts in dispute and issues to be resolved. As always, regarding uncertainty, some companies will embrace it, and others will flounder.

PW: How strongly should packagers consider such programs, especially when competitors "green" their packages and leverage that advantage?

Anthony: The business environment mandates consideration and thoughtful analysis of any potential competitive tool. Nonetheless, rather than trying to keep up, a better mindset is to establish a competitive advantage. There's too much parity in the marketplace as it is, and the environmental movement has the potential of increasing it. One example is the growing use of the color green on packages, which is becoming so ubiquitous as to deny the consumer a visually arresting point of difference.

Let's face it: A company that places green up front wants green back—in the form of greenbacks. In that pursuit, that company has to go beyond a logo or other such tactics and to a strategy incorporating a cohesive campaign that defines the company's sustainability persona to all the stakeholders.
Before becoming a packaging consultant, Sterling Anthony worked for Fortune 500 food, health care, and automotive companies, and has taught packaging at the university level. He welcomes your comments by phone, 313/531-1875 or by e-mail, Sterlinganthony1@sbcglobal.net. His Web site is www.pkgconsultant.com.

Companies in this article