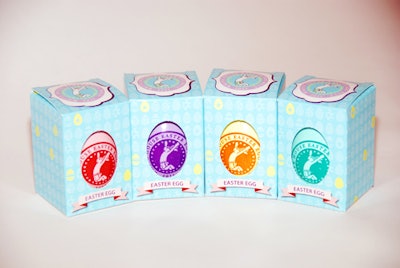 Egg packaging made from Sustainable Forestry Initiative® (SFI®) chain-of-custody-certified paperboard was again selected for the annual White House Easter Egg Roll. This year's event on April 25 marks the third consecutive year that the White House has chosen SFI products. This year's Easter Egg Roll is themed "Get Up and Go!" to promote health and wellness.
The packaging producer is International Paper, which supplies the material to the National Park Foundation for egg distribution. IP's Shorewood Packaging division produces the giftbox.
"SFI is thrilled, yet again, to play a role in this wonderful American tradition," said Kathy Abusow, president and CEO of SFI. "We hope the White House and other government entities increasingly use certified products, as it sends a signal when government leaders promote responsible forestry by sourcing certified products."
SFI Inc. is an independent 501(c)(3) non-profit charitable organization, and is solely responsible for maintaining, overseeing and improving the internationally recognized Sustainable Forestry Initiative (SFI) program.
–Jim Butschli