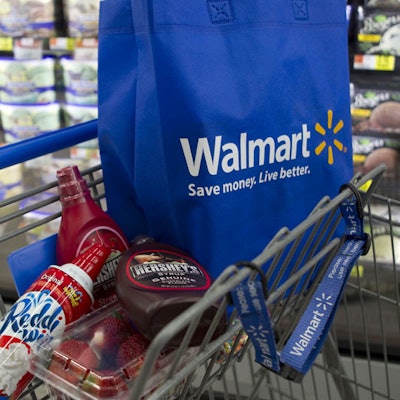 Consumer packaged goods are going through a proliferation of package sizes to satisfy shoppers' needs—and when they want them fulfilled—and Walmart is adding to the mix with plans to offer different package sizes of the same product to accommodate consumers' paycheck cycles.
Walmart's move, according to industry analysts, also signals an attempt to become a more formidable competitor with dollar stores, which have spent a lot of money during the past two years updating their stores and emphasizing he merchandising of everyday consumable products and fresh food.
The pressure is now on Walmart to respond. Dollar stores have been winning over lower-income shoppers, who have been Walmart's core customers, as well as higher-income households looking to stretch their budget in hard economic times.
According to an article on dailyfinance.com, Walmart believes incremental sales are there for the taking by, for example, offering a 10-pack of diapers in the days leading up to paydays, which generally are the 1st and the 15th of each month. After consumers cash their paychecks, Walmart's assortment would revert back to its normal larger pack sizes.
The larger pack sizes enable shoppers to benefit from the discounts available through volume purchases.