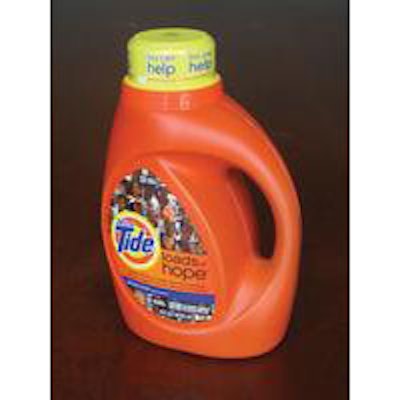 In 2011, expect packaging to become more sustainable, incorporate recent technological advances, and feed into consumers' desire for their purchase to serve a greater purpose, predict Wendy Hunt and Anne Reid, two packaging trends forecasters at Landor Associates.
Hunt and Reid predict that:
• More brands will make possible a third "moment of truth"—the capability for consumers to reuse packaging. This follows the first moment of truth—packaging's marketing impact on the store shelf—and the second moment of truth—packaging's functionality at the point of use. The third moment of truth will bank on packaging's "cool" factor to extend brand messaging beyond the life of the product.
• More companies will pledge to lessen their impact on the environment and look for innovative ways to do so. For example, Paper Mate recently introduced biodegradable pens with compostable outer shells that break down into organic matter within one year.
• More brands will have purpose to remain relevant on crowded store shelves. They will accomplish this objective by standing for something and aligning their brand promise with the good they do. One example is Procter & Gamble's Tide Loads of Hope program and its limited-edition Tide detergent give-back, in an on-brand way, to the New Orleans community after Hurricane Katrina. The P&G-sponsored initiative, marketed online and through special labels on Tide detergent bottles, resulted in nearly 14,000 washed loads of laundry for 11,000 families.
Companies in this article