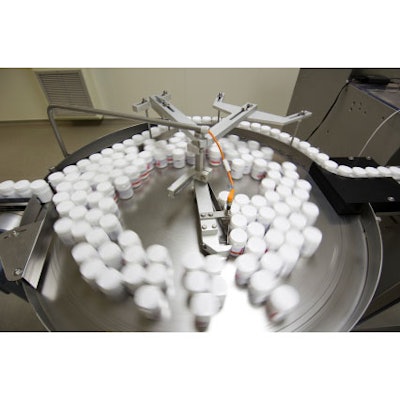 'Tis the season to be jolly, right? Not necessarily in the pharmaceutical industry. A recent article from The Economist's Intelligence Unit, for example, reported that Roche and Bayer were slashing thousands of jobs globally, attributing the cuts in part to industry consolidation, patent expires, and moving dollars to emerging markets.
It's unclear if such job cuts will reach packaging staff at pharmaceutical companies, but one respected packaging veteran expressed concern to this editor that cutbacks could potentially affect packaging development (both new packages and packaging procedures), and operations (upgrades, safety, efficacy, recalls, etc.). This expert wondered if some of Johnson & Johnson's problems could be traced to packaging and labeling errors resulting from cutbacks.
A recent Wall Street Journal online article noted, "Johnson & Johnson, which has been recalling a number of popular over-the-counter medicines, said it is withdrawing more Tylenol because of a labeling problem." The recall of more than 9 million bottles, WSJ said, was being made "because the bottles' front labels didn't show they contain small amounts of alcohol from ingredients that flavor the medicine. …The recalls are costing the company hundreds of millions of dollars in lost sales and prompted the temporary shutdown of a key manufacturing plant and a revamp of manufacturing. The company has also shuffled management."
The article said the labeling problem "doesn't threaten the health of consumers, who don't need to take action and can continue to take the product." An unnamed contract manufacturer was said to have made the recalled products, according to the article.
The Economist's piece concluded, "Job cuts that accompany a recession are understandable, and they are also reversible when better times come. But the shift into emerging markets, and away from the old sales and marketing routines, is more permanent. The jobs that are disappearing now will probably not reappear, though that may help to save other jobs by shoring up pharma company profits."
Economic factors and strategic planning give a pharmaceutical industry veteran enough to be concerned about, but cutbacks in personnel that result in product quality issues could damage a company's reputation and negatively impact the bottom line.