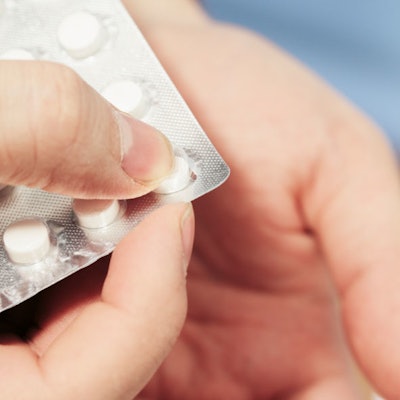 In a late-September e-mail survey, Healthcare Packaging readers answered this question. Here is a sampling of their responses:
"This will drive costs up overall," commented a raw materials supplier.
"I can see the more expensive compliance packaging in terms of cold chain products packed in the 2 to 8-degree C range," added a pharmaceutical respondent.
Greater use of compliance-prompting packaging "is totally dependent on the level of oversight and enforcement applied to the segments of the chain below the manufacturer," noted a representative from a specialty pharmacy.
A medical device respondent suggested, "this could impact the sterility and package integrity of medical packaging."
A pharmaceutical professional said, "Compliance is the key in clinical studies, and since these studies are the basis for drug approval, our customers are usually willing to pay more for compliance packaging features if it is crucial to the particular study. There is still no way to prove the patient is consuming the medication short of witnessing the act."
Another perspective on compliance came from a components supplier who said, "Compliance could change some of the ways our customers purchase."
Many respondents indicated they had yet to determine how or if healthcare reform would play a role in their packaging decisions. "Giving the patients the best should always be the top priority," believed a medical device manufacturer.
"This is an excellent outcome of the bill, however, [there is] very little impact on us," said a personal care company respondent.
A packaging vendor said, "I am not sure about this one, however, the prospect of driving more technology into packaging is attractive."
And finally this viewpoint from a pharmaceutical respondent: "Our company has not discussed the potential impact that healthcare reform may have on our packaging operations. We are not looking to being ahead of the curve by implementing compliance packaging immediately. [There are] still too many unknowns."