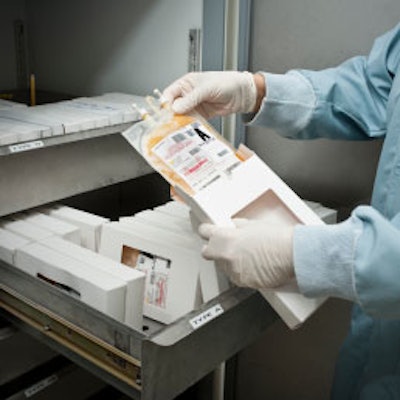 Manufacturers looking for guidance in the transfer, packaging, storing, distributing, receiving, and unpacking of pharmaceuticals requiring controlled cold conditions to maintain product safety, efficacy, and quality will want to learn more about the new Intl. Society for Pharmaceutical Engineering Cold Chain Practice guide.
The guide will be introduced and discussed by Pfizer's Geoffrey Glauser Sept. 21, during the 8th Cold Chain Distribution for Pharmaceuticals Global Forum, held Sept. 20-23 at the Pennsylvania Convention Center in Philadelphia.Glauser, Pfizer's director of global packaging technology, recently presented "Taking a cost-effective approach to drug and biologic shipments" at the Healthcare Packaging Conference & Workshops event.
Glauser will also join a panel discussion looking at the USP <1079>, PDA TR 39, ISTA Manual 20, ISPE Good Cold Chain Guidelines, and WHO Regulatory Oversight Guidance. He'll be joined in the panel discussion by Dr. Mary Foster, chair, packaging and storage expert committee, US Pharmacopeia (USP), Paul Harber, associate engineering consultant with Eli Lilly, and Rafik H. Bishara, PhD, technical advisor and chair PCCIG USA Branch, PDA.
An example of the global pharmaceutical cold chain can be found in a Pharma IQ Podcast, "Brazil: A hot pot of creativity for cold chain."