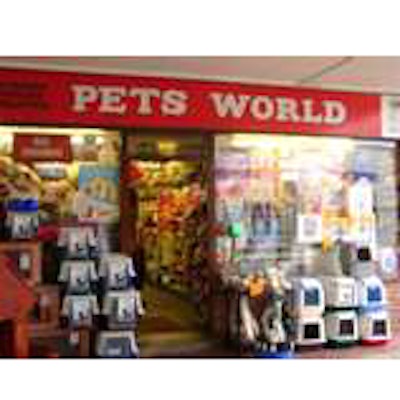 "Our love for the dogs, cats, and fish in our lives truly knows no bounds. Pet care was one of the only sectors of the retail industry that grew during the recession," according to an article on Yahoo Finance.

Along with nursing, accounting and a host of computer-related jobs, becoming a veterinarian is a promising career path—with the number of vets growing 36% through 2018.
Yahoo Finance quotes a 2009-2010 National Pet Owners Survey, which found 62% of U.S. households—or some 71 million households--owned at least 1 pet in 2008.
The American Pet Products Association estimates that pet owners will spend almost $48 billion on their pets, $24 billion of that on medicine and vet bills.
So suppliers of packaging materials and machinery can look to the expanding pet care industry not only for food, toys and grooming products, but for packaging of veterinary medicines as well.
Get a daily dose of global packaging trends. Follow me on Twitter.