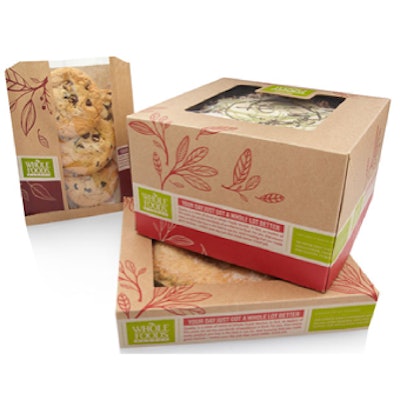 Branding and advertising agency, Duffy & Partners, has helped Whole Foods launch a unified package design for bakery products, soups, and hot and cold foods bars.

The packaging is described as featuring "… elements of nature including a soft leaf theme and the use of earth tones on both white board and unbleached paper," according to an article on Store Brands Decisions.

"Over time, as the company grew, execution of unique local messaging and departmental packaging began to erode brand continuity, and missed enormous production efficiencies," according to the article.

Interesting challenge for any design firm--support the local and regional diversity Whole Foods offers its customers, while still promoting a strong national brand message.

As the article mentions, the retailer discovered an added bonus. A unified brand strategy also yielded excellent production efficiencies. Designers attending Shelf Impact's Package Design Workshop often complain about fighting the battle of the bottom line. Here is a clear case where a package design firm delivered strategic cost savings for the organization.

Get your daily dose of global packaging trends. Follow me on Twitter.