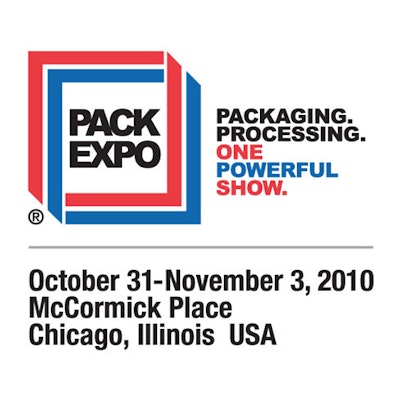 PMMI announces that DuPont will be the exclusive sponsor of Project 2020: The Consumer Experience at Pack Expo International 2010 (October 31–November 3; McCormick Place, Chicago, IL). This exciting new feature of the show, located in The Brand Zone, will provide insight into the primary drivers expected to propel packaging innovation 10 years from now.

"DuPont's commitment to innovation has resulted in a number of breakthroughs in packaging technology that have enhanced product freshness, convenience and visual appeal," said Charles D. Yuska, president and CEO of Pack Expo producer PMMI. "This philosophy makes them a perfect match for Project 2020: The Consumer Experience, which at its core, is about pushing the boundaries of packaging and anticipating what will drive purchasing decisions in the years to come."
Project 2020: The Consumer Experience will feature packages of the future as imagined by the package design and development community. Designers have been invited to submit concepts for consideration, and prototypes of the 20 judged most creative solutions will be displayed.
"Sponsorship of 'Project 2020: The Consumer Experience' at PacK Expo is completely in line with DuPont's commitment to collaborative innovation. This project will stimulate thinking about future brand owner needs, especially in terms of how brand owners and suppliers work together, using a collaborative problem-solving approach to serving consumers. said Yasmin Siddiqi, global packaging and consumer marketing director, DuPont.
Making its debut in Chicago, The Brand Zone will cover more than 60,000 square feet and showcase a range of innovative containers and materials, in addition to approaches that can help brand owners increase shelf impact, maximize shelf life, improve sustainability, and add functionality. For more information about Pack Expo International 2010, visit www.packexpo.com.
Companies in this article