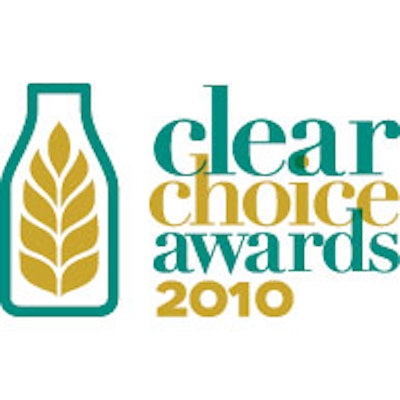 GPI will be awarding top package designs in the following categories: beer, wine, food, carbonated beverage, noncarbonated beverage, distilled spirits, flavored alcoholic beverage, organic food or beverage, and fragrance/cosmetics/other. GPI will also choose one package design to receive the Clear Choice Award for Overall Package Design, and honor eligible entries with GPI's Conversion Recognition
Because of the success of last year's Awards, GPI will again hold a virtual Clear Choice Awards event. Clear Choice Awards winners will be announced on the GPI Web site the week of September 12, 2010.
To enter, visit the GPI Web site and fill out a call-for-entries form. There is no fee to enter. All entries must be postmarked by Saturday, July 10, 2010.
Winning products will be displayed at InterBev 2010 (September 22-24) in Orlando, FL, and at The Showcase of Packaging Innovations© at Pack Expo International 2010 (October 31-November 3) at McCormick Place in Chicago, IL.
Companies in this article