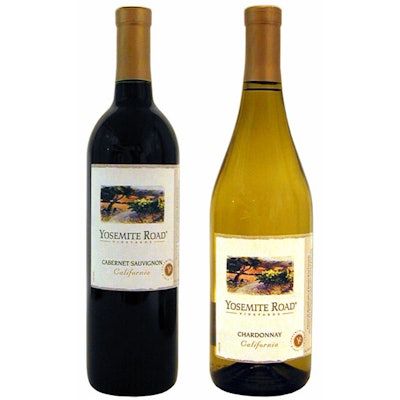 Shoppers are beginning to purchase some products in nontraditional channels, and it's one trend that bears watching as cash-strapped consumers rewrite the rules on where and how they shop, and retailers and national brands respond with new products and marketing strategies. Wine is a perfect example of this trend.
New wine brands are cropping up at convenience stores, of all places, under the stores' private-label names. Convenience Store News, citing Nielsen data, finds that private-label wine sales increased by more than 10% in a four-week reporting period late in 2009, compared with the same time a year earlier. These sales are being spurred by C-store brands such as 7-Eleven's new Yosemite road wines.
Nielsen says the rate of growth for convenience stores' own wines is growing faster than for national-brand wines. And consumers with household incomes of up to $75,000 are purchasing many of these store-brand wines.
Wine's move into C-stores is further evidence that shoppers are breaking the rules about where they purchase certain products. The convenience store no longer is a lower-end retail channel but is evolving into one that offers premium products at a premium price in its own right—and makes the store a destination.