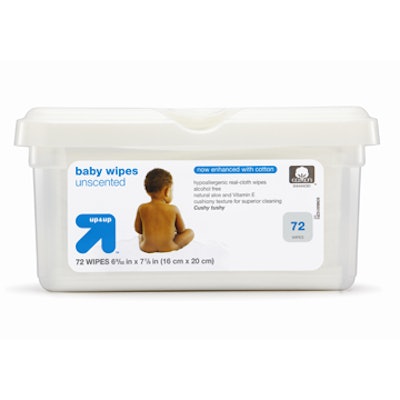 National brands still account for 80% of grocery sales in the U.S., but private-label products (www.packworld.com/article-24461) are coming on strong. National brands that want to survive in this climate will need to innovate continually.
So said Jonathan Asher, vice president at Perception Research Services, (www.prsresearch.com) in discussing the continued growth of private-label products in a presentation Sept. 15 at HBA Global Expo in New York City.
Asher cited industry figures that store-brand product sales rose 10% to $83 billion in 2008, compared with 3% growth for national brands. "What is surprising is that private label now appeals to a broader segment of consumers," Asher said.
Adding to the private-label discussion, Dennis Furniss, a partner at design firm Kaleidoscope (www.kaleidoscopechicago.com), pointed to Target's new Up & Up brand as a good example of a private-label offering that embodies the retailer's pop art "design for the masses" approach to package design (www.packworld.com/article-20051) rather than settling for "me too" packaging that copies national brands.
Asher offered three steps to packaging that supports a brand, whether it is a national brand or a private-label product:
• Set a meaningful strategy. Define your brand's essence and the target audience, and then create a plan to reach them.
• Be innovative. Find a way to make your shelf presence better, in a way that is unexpected.
• Optimize packaging. Think of what you spend on packaging innovation as an investment rather than a cost.
Companies in this article